Diversity Liaisons
Academic Affairs has established an Inclusion Council to support the strategic implementation of diversity, equity, and inclusion efforts across the colleges. The council will accomplish this goal through information-sharing, data mining, collective sense-making, and through strategic interventions. The Equity Council will be comprised of a diversity representative from each college. The appointment of diversity representatives and the establishment of this Council will bring our institution into closer alignment with the Senate Policy File, section 7.0 on Nondiscrimination and Equal Opportunity that requires Diversity Liaisons from colleges.
Dr. Anne Donadey, Departments of European Studies and of Women's Studies: Donadey's research focuses on intersections of race, gender, and colonialism in literature and film, with a focus on Francophone North African voices. She is deeply committed to advancing campus diversity and equity, mentoring, and shared governance. Among other activities, she chaired the Senate Committee on Diversity, Equity and Outreach (DEO) for many years.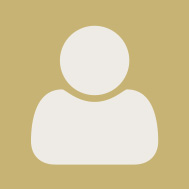 Arion Mayes, Department of Anthropology: Coming Soon!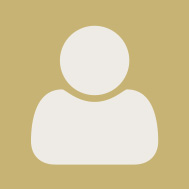 Angel Nieves, Department of History: Coming Soon!
Dr. Paula C. Peter, Department of Marketing, Fowler College of Business: Peter is a professor of marketing whose research interests relate to emotional intelligence and transformative consumer research. She is an advocate for marketing and humanity and works with for profit and non-profit organizations interested in consumer insights and integrated marketing communications in order to benefit their organization and society. As a woman in business, she is a strong supporter of inclusion and diversity policies in order to promote the advancement of minorities in business and education.
Dr. Amy Randel, Department of Management:
Randel's research areas include diversity, identity, and inclusion in the workplace. Some of her current work includes inclusive leadership and identity implications involved in the process of sponsorship of women and minorities at work. She teaches courses on organizational behavior and creativity/innovation.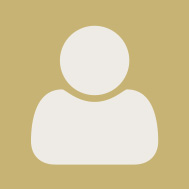 Dr. Cristian Aquino-Sterling: Aquino-Sterling serves as Associate Professor in the School of Teacher Education and as Associate Dean for Diversity and International Affairs in the College of Education. A version of his academic-professional profile can be found via the following link:
https://education.sdsu.edu/directory/ste/cristian-aquino-sterling
Theresa M. Garcia, College of Engineering: Since Jan. 2014, Garcia has been the Assistant Dean for Student Affairs. Prior to that she directed the undergraduate level SDSU MESA (Mathematics, Engineering, Science Achievement) Program from 1997 to 2014 assisting students with career and personal growth along with academic success in preparing them for STEM industry and/or for graduate school via a structured 'Culture of Success'. She launched the Center for Student Success in Engineering (CSSE) in October 2018. Her work has focused on underrepresented students in STEM.
Dr. Sweta Sarkar is a Professor in the Department of Electrical and Computer Engineering: She joined SDSU as a tenure-track faculty in August 2006. Her research interest lies in the area of wireless data networks. She has over 80 published research articles in technical journals, conference proceedings and book chapters. She is the Director of the NSF funded Wireless Networks Research Group at SDSU where she leads a team of Ph.D and Masters students along with Post-doctoral Fellows and visiting faculty and PhD students from various countries. She is the recipient of the President's Leadership award at SDSU in 2010 for her excellence in research and the Outstanding Faculty Award in 2014 for her excellence in teaching. In her role as the Co-Director of Education in the NSF funded Engineering Research Center (Center for Neurotechnology), she conducts extensive outreach programs to the next generation of budding women scientists and those from underrepresented communities.
Adrienne Fusek, College of Extended Studies: Dr. Adrienne Fusek, Faculty-Led Study Abroad: Adrienne has been supporting SDSU students and faculty members engage in international experiences since 2008. As a Spanish major and Educational Opportunity Program (EOP) student within the CSU, she spent a year studying abroad in Querétaro, México. Her experience in México as well as other cross-cultural experiences, including serving as a Peace Corps volunteer in Bangladesh, contributes to her unwavering commitment to diversity, equity, and inclusion. Adrienne researches student motivation to study abroad particularly in relation to program outcomes. Her interests also include environmental conservation and mitigating the environmental impacts of travel.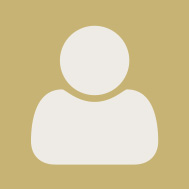 Dr. Harsimran Baweja: Coming soon!
Dr. Roddrick Colvin, Department of Public Administration: Colvin's research interests include public employment equity, police officers' shared perceptions and decision-making, and lesbian and gay civil rights. He teaches courses in public administration on human resources management, organizational behavior, and public policy.
Dr. Ulloa is a Professor in the Department of Psychology and the Director of Advising for the College of Sciences: Ulloa's research focuses on understanding the etiology and effects of physical, sexual, and emotional violence among adolescents, young adults, and college students, especially from ethnic minority backgrounds. Dr. Ulloa has previously served as the Director of the Educational Opportunity Programs and Ethnic Affairs office, currently serves as lead for the SDSU Sexual Violence Campus Climate Survey.
Dr. Elizabeth Cordero, Department of Psychology, SDSU - Imperial Valley: Cordero's research focuses on eating disorders and body image, including cultural and familial contributions to these issues; resilience and promotion of mental and physical wellbeing in college students; quality of life and relationship with the body among cancer patients and survivors; and mental-health issues pertaining to Latinos, women, and individuals from lower socioeconomic statuses.
Gloria Rhodes, SDSU's Outreach Librarian: Since 2002 Gloria Rhodes (M.L.S., North Carolina Central University) has been SDSU's Outreach Librarian charged with realizing the library's mission of informing and bringing into its facilities current and prospective students and faculty who need to know about services which impact, student athletes, student affairs and academic support staff, and chronically underserved socio-cultural, ethnic minority, and economically disadvantaged groups. She has made presentations at professional conferences held in Baton Rouge, Orlando, San Francisco, Houston, Denver, and Atlanta. Gloria chaired the Racial and Ethnic Diversity Committee of the Association of College and Research Libraries (ACRL). She spent a sabbatical year researching and interviewing many prominent individuals in the city's African American community laying the groundwork for future exploration.
Patty Rea, SPHR, SHRM-SCP, Associate Executive Director and Human Resources Director for Associated Students of SDSU: Patty has over 20 years of comprehensive human resources experience including recruitment and retention, conflict resolution, change management, labor relations, workers' compensation and benefit administration. Patty is committed to fostering and cultivating a culture of diversity and inclusion within Associated Students. Patty also represents Associated Students as a board member of the Auxiliary Organization Association's Executive Committee, as well as previously serving as the chair of the Benefits Committee. Patty holds a bachelor's degree in psychology from Point Loma Nazarene University.
Jenny Bramer, Executive Associate Athletic Director: Oversees seven sports teams and three departments in athletics. During her time at SDSU she has supervised 15 of the 19 sports.
Bramer represents SDSU as the Deputy Title IX Coordinator and is designated as the Senior Woman Administrator. She leads the Gender, Diversity, and Wellness (GAME) subcommittee of the Intercollegiate Athletics Council.
She is a founding member of the Sexual Violence Task Force. She coordinated opportunities for every student-athlete, coach and staff to receive sexual violence prevention training, created an assault policy, and developed a culture to report incidents. Additionally her commitment to wellness have led to the creation of the women's wellness clinic in the athletic department, the Aztecs' health educator position, and the SDSU Wellness initiative. Her true passion is guiding people toward success. She has mentored 30 aspiring Athletics Administrators through her internship program, created a professional development program for coaches called "Coaches Action and Advancement," and conducts the "Aztec Baseball Pro Day: Career Fair for Plan A."
Jennifer Lakin, SPHR, Director of Management Services, Aztec Shops, SDSU: Jennifer has extensive experience managing large human resources departments for mid to large-sized employers in both education and commercial settings. She has a passion for employee success demonstrated through her work with underserved communities and disabled internship programs. She serves as Human Resources Chair of CSU's Auxiliary Organization Association (AOA). Jennifer, a native of San Diego, has a desire to not only create an inclusive environment within the San Diego State Community, but in her hometown. Jennifer holds her Senior Professional Human Resources (SPHR) designation from HRCI, her HR Certification from San Diego State Extended Studies, and a Bachelor's Degree in Business.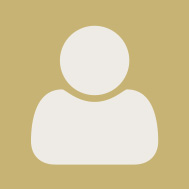 Jessica Rentto: Coming Soon!
Mary Taylor, M.A., Director, Compact for Success & Collaborative Programs: Mary Taylor Serves as Director of SDSU Compact for Success and Collaborative Programs within Student Affairs. Compact For Success collaborates with local schools, districts, and community organizations to ensure local students are on the pathway to college admission. Programs currently overseen by her department include the Compact for Success, the Price Scholars Program, and Students With Academic Goals (SWAG). Mary received her Bachelor's degree from UCSD in Sociology, her Master's degree from SDSU in Student Affairs, Her certificate in College Admissions Counseling from UCLA and is currently pursuing her Doctorate in Educational Leadership through the Joint Doctoral Program between UCSD and CSU San Marcos. Her research interests include educational equity and access for underrepresented students, college access, success, and completion, and non-profit collaboration with educational institutions.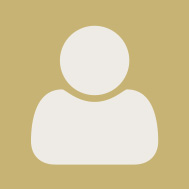 Thom Harpole: Coming Soon!
Antionette Marbray, Associate Vice President for Student Affairs: Ms. Antionette Marbray serves as Associate Vice President for Student Affairs. Ms. Marbray has more than 20 years of experience in Higher Education primarily in Student Affairs and higher education law and risk management.
Ms. Marbray's current position at SDSU includes direct oversight of the following departments: Career Services, Center for Student Rights & Responsibilities, Compact for Success & Collaborative Programs, International Student Center, Student Ombudsman, and Testing Services. She also has a dotted line to overseeing the Assistant Deans for Student Affairs, Student Affairs at Imperial Valley Campus, and Student Athlete Academic Support Group.
She currently co-chairs the "Recruitment and Retention of Underrepresented Students" working group. She is also a member of the Diversity Equity and Outreach Committee (DEO), Undergraduate Council, and Student Success committee.
Ms. Marbray holds a Juris Doctorate from Duke University, a Master's Degree in Education from the University of Florida, and a Bachelor's Degree from the University of South Florida.
Deb Naylon, Director of Human Resources, San Diego State University Research Foundation: As the chief human resources officer, Naylon provides leadership and management of the human resources department as well as counsel and advice to employees, senior management and supervisors regarding the full range of human resource issues. Naylon has in-depth knowledge of federal/state/local/CSU/SDSU laws, regulations and policies and is responsible for the oversight of SDSU Research Foundation's Affirmative Action Plans. Naylon received her Senior Professional in Human Resources (SPHR) certification and her Society for Human Resource Management Senior Certified Professional (SHRM-SCP) certification.
Raquel Herriott, Community & Media Relations Specialist / Special Advisor to the Chief, University Police Department: Raquel Herriott serves as the Community & Media Relations Specialist / Special Advisor to the Chief for the San Diego State University Police Department. She leads communication efforts, identifies opportunities for community development, coordinates special projects on behalf of the Chief of Police, and manages all social media accounts.
Raquel holds a bachelor's degree in journalism with a minor in political science from San Diego State University. Her passion for public service stems from her core values: community, respect, and integrity. She believes in cross-cultural leadership and fostering inclusivity within SDSU's diverse climate.
University Relations and Development
Dan Montoya, Assistant Vice President, San Diego State University Alumni: Daniel J. Montoya, MBA, walked on the campus of San Diego State University as a non-traditional student after serving four years in the U.S. Navy. He completed his Bachelor of Science Degree in Business Administration Management in 2004. He later went on to complete is MBA from Webster University, School of Business and Technology. Dan has been in higher education fundraising for the last 15 years, raising support for Student Affairs, the College of Business Administration, and the College of Engineering. Dan has also helped to build regional councils in Austin, Dallas, Seattle and San Francisco Area. Dan currently serves in leadership roles for the President's Cabinet, the Shared Governance Committee, Equity Council and is the Chair of both the President's Latino Advisory Council and the Aztec Culture Education Committee. His 21 years of non-profit, higher education and development experience extend across many areas of campus and he brings a well-rounded knowledge of alumni, parents, corporate, foundation and community partners. He is a connector and bridge builder and his life motto is to help people learn, grow and get them where they need to go.